• My Page
• Booking
• How Lessons Work
• Pricing
• About Skype
• Lessons for Kids
• About DME
• DME Textbook
• Original Materials
• Textbooks
• Edit Profile

• FAQ
• Student Feedback
• Inquiry

• Sign Up & Free Trial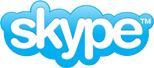 We are donating money for kids in Cebu.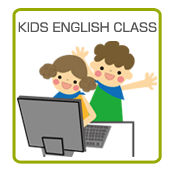 • Teachers' Data
Teacher Name
Hazel
Photo

More photo
Age / Gender
25 / Female
Attendance Rate
Attendance rate of past 1 month 96% ★★★★★ (378/393)
Location / Japanese Level
Office / No
Hobby / Interesting
travelling, cooking, watching movies and playing with kids
Level
Child・Beginner・Middle Level・High Level・DME Course・DME Kids
Message
Good day students! Please call me Teacher Hazel. Other teachers tell me that I'm the most cheerful teacher in iTalk. You can often see me smiling because of the way I see things. I'm very optimistic and I always try to see things in a positive light whenever possible. I hope that through my classes, I will be able to influence you to become happier and more positive like me.

I took Hospitality Management during my university years because I love to travel and experience different cultures, foods and customs. And now, I'm teaching because I love meeting various types of people and bridging language barriers. Teaching for me is my way of sharing my knowledge with others and meeting new friends whom I will value for life.

I'm so excited to meet you and I'm looking forward to conducting a class with you! See you soon in class!
Comment
• Let's study with these texts
(When you book me, please copy and paste these titles by message)
Lets talk about this Article!


for all levels




Read the Article and then let's talk

"Internet addiction sign of mental health problems."

A new survey suggests that people who use the Internet too much may have mental...

Lets learn about Hospitality Management


for all levels




The hospitality field, is a service industry. Its task is to create shareholder wealth by servicing and satisfying guests. Industry segments include, among others: hotels, restaurants, private clubs, managed food servic...

DME


for all levels




Direct Method for English (DME)
"The coursebook combines the advantages of the direct and communicative methods.The direct method lets the student master the most essential skills -speaking...

lets learn Side by Side


for all levels




-Dynamic conversational approach and all-skills practice.
-New vocabulary previews
-New pronunciation and listening activities
-New "Gazette" pages with feature articles, cross-...
• Lesson Calendar
• Students' Evaluation Chart
| | | |
| --- | --- | --- |
| Teacher has good typing skills that help you to have better understanding of the lesson. | The teacher can explain and simplify difficult words well. | The lesson was conducted in a right pace. |
| The teacher is sensitive to his students' needs. | The class has a comfortable atmosphere. | I would like to have another class with this teacher. |
• Students' Comment New 10 Comments Display latest 30 comments
Student
Comment
Hal
2018-08-16
thank you
Hal
2018-08-16
thank you
Hal
2018-08-09
thank you
Hal
2018-08-09
thank you
Sakura
2018-08-09
Thank you, always!
Hal
2018-08-08
thank you
Hal
2018-08-08
thank you
Takahiro
2018-08-07
(Dear manager; Hello, thank you for providing this kind of online education opportunity. I really appreciate this. Anyway, would you please consider setting N/A column for evaluation? Due to my business schedule, I skipped this lesson but I do not want to put "fair" evaluation, originally set. It is because "fair" decreases the total evaluation of this instructor. If there is N/A column, it is convenient. Best regards, Takahiro Kanzawa)
Hal
2018-07-30
thank you
Hal
2018-07-30
thank you
• What Other Teachers Do Students selecting!
No data exists