• My Page
• Booking
• How Lessons Work
• Pricing
• About Skype
• Lessons for Kids
• About DME
• DME Textbook
• Original Materials
• Textbooks
• Edit Profile

• FAQ
• Student Feedback
• Inquiry

• Sign Up & Free Trial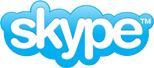 We are donating money for kids in Cebu.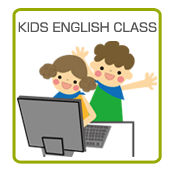 • Teachers' Data
Teacher Name
Amy
Photo

More photo
Age / Gender
24 / Female
Attendance Rate
Attendance rate of past 1 month 93% ★★★★☆ (338/365)
Location / Japanese Level
Office / No
Hobby / Interesting
cooking and playing badminton
Level
Child・Beginner・Middle Level・DME Course・DME Kids
Message
Hi there!

I'm Teacher Amy a graduate of Bachelor of Secondary Education major in Mathematics. I'm friendly, approachable and understanding. I love hanging out with friends and meeting different kinds of people.

Teaching is my passion. I will be very glad to share my knowledge with you. Learning would be enjoyable and more fun. So do you want to learn English Language or Do you have difficulties in learning English? Come on! I'm sure I can help you to enhance your English skills. I can assure you that you can learn something at the end of our lesson.

Just keep this in mind,"Learning is not attained by chance, it must be sought for with ardor and attended to with diligence."

So what are you waiting for? Book my class now, I can't wait to meet you. Thank you and have a nice day. See you soon!
Comment
• Let's study with these texts
(When you book me, please copy and paste these titles by message)
No data
• Lesson Calendar
• Students' Evaluation Chart
| | | |
| --- | --- | --- |
| Teacher has good typing skills that help you to have better understanding of the lesson. | The teacher can explain and simplify difficult words well. | The lesson was conducted in a right pace. |
| The teacher is sensitive to his students' needs. | The class has a comfortable atmosphere. | I would like to have another class with this teacher. |
• Students' Comment New 10 Comments Display latest 30 comments
Student
Comment
Akinko
2018-08-03
Thank you so much!

HARUKA
2018-07-07
Thank you, teacher Amy!!
HARUKA
2018-07-04
Haruka always enjoys your class. Thank you, teacher Amy!
megu
2018-07-02
Thank you very much!!
HARUKA
2018-06-30
Thank you always, teacher Amy!
Rintaro
2018-06-28
My son likes Amy.
He always enjoys her class!
Thank you Amy !
hama
2018-06-18
Thank you
Rintaro
2018-06-15
My son is always enjoying her class.
Thank you so much Amy.
See you soon!
Shin
2018-06-15
Thank you!
Ayu
2018-06-14
Thank you very mush, teacher Amy, See you next time!
• What Other Teachers Do Students selecting!
No data exists