• My Page
• Booking
• How Lessons Work
• Pricing
• About Skype
• Lessons for Kids
• About DME
• DME Textbook
• Original Materials
• Textbooks
• Edit Profile

• FAQ
• Student Feedback
• Inquiry

• Sign Up & Free Trial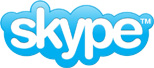 We are donating money for kids in Cebu.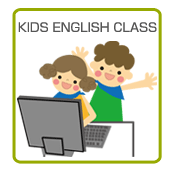 • Teachers' Data
Teacher Name
Ten
Photo

More photo
Age / Gender
25 / Female
Attendance Rate
Attendance rate of past 1 month 97% ★★★★★ (127/131)
Location / Japanese Level
Office / Little
Hobby / Interesting
Watching Anime,YouTube Surfing,Listening to Japanese rock band, watching blogs and photographs
Level
Side by Side・Child・Beginner・Middle Level・High Level・DME Course・DME Kids
Message
Hi! Everyone! I'm Teacher Ten. A degree holder of Bachelor in Elementary Education major in General Education or Content Course. I passed the BLEPT (Board of Licensure Examination for Professional Teachers) last March 2018. I'm already a Licensed Professional Teacher (LPT).


As per to my character as a person, I am passionate, patient, understanding, friendly and approachable type of a person and easy to get along with. During my spare time, I usually indulge myself in watching Anime movies or series, watching blogs and travel adventures, Listening to music, and reading some interesting factual informations.


For me, learning is not attained by chance, it must be sought for with ardour and diligence. I know eagerness in learning could be difficult but I could help you with that. I can be your learning guide towards more of what you want to know more.



I Hope to meet you soon. Ja ne! :)
Comment
• Let's study with these texts
(When you book me, please copy and paste these titles by message)
Side by Side Lesson


Kids and Adults (all levels)




Side by Side is a four-level program that promotes English language learning. It provides models for practicing authentic pronunciation, stress, and intonation and allows students to speak with confidence when using new ...

DME


Beginner, Intermediate, Advance




DME Lesson (Adults)
Upper beginner - Advanced

DME aims to improve:
>speaking speed/ fluency
>listening
>vocabulary
>grammar
>spelling
>s...

Article Discussion Class


Beginner, Intermediate, Advance




Article discussion class helps improve :

>reading skill
>vocabulary
>pronunciation
>speaking


Textbook Lessons


beginner, intermediate, upper-intermediate




These materials helps improve your reading, speaking, thinking,vocabulary and grammar skills:

>Let's go ( 1-6 3rd and 4th edition )
>Side By Side ( 3rd edition 1-4 )
>Picture D...
• Lesson Calendar
• Students' Evaluation Chart
| | | |
| --- | --- | --- |
| Teacher has good typing skills that help you to have better understanding of the lesson. | The teacher can explain and simplify difficult words well. | The lesson was conducted in a right pace. |
| The teacher is sensitive to his students' needs. | The class has a comfortable atmosphere. | I would like to have another class with this teacher. |
• Students' Comment New 10 Comments Display latest 30 comments
Student
Comment
M
2020-09-07
回線の状態がよく聞き取りやすい英語で楽しい会話でした。
YUKI C8F88D4BE6 【B】
2020-09-03
I could understand my English level and target.
Risa
2020-08-31
I enjoyed your lesson today. Thank you for your advice that I should use articles and do discussion.
yoko
2020-08-25
Ten's lesson was very helpful.
Its good that line condition was stable .
She made good mood during a lesson.
I recommend other student to take her lesson.

Shin
2020-03-19
Thank you !
minari
2020-03-14
Thank you
Kuniko
2020-03-14
Thank you so much for teaching English to me.See you next time.
Kuniko
2020-03-13
Thank you so much for teaching me English.See you next time.
Yui
2020-03-12
Thank you!
Kuniko
2020-03-12
Thank you so much for teaching me English.See you next time.
• What Other Teachers Do Students selecting!