• My Page
• Booking
• How Lessons Work
• Pricing
• About Skype
• Lessons for Kids
• About DME
• DME Textbook
• Original Materials
• Textbooks
• Edit Profile

• FAQ
• Student Feedback
• Inquiry

• Sign Up & Free Trial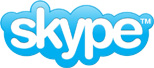 We are donating money for kids in Cebu.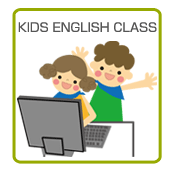 • Teachers' Data
Teacher Name
Cha
Photo

More photo
Age / Gender
23 / Female
Attendance Rate
Attendance rate of past 1 month 91% ★★★★☆ (93/102)
Location / Japanese Level
Home / No
Hobby / Interesting
Baking , Traveling and Photography
Level
Side by Side・Beginner・Middle Level・High Level
Message
Hi! I am Teacher cha. I graduated from
University of Cebu Lapu-Lapu and Mandaue. I love baking cakes, traveling and photography because I love to capture every moment a lot. I enjoy having free talk conversations with topics, about food, travel, education and anything interesting to the students.

Teaching English is one of the things I enjoy the most. It allows me to share my knowledge and be able to know the culture of others because I believe that building a strong connection to the students is one of the keys to keep the lesson interesting to them. See you online!
Comment
• Let's study with these texts
(When you book me, please copy and paste these titles by message)
No data
• Lesson Calendar
• Students' Evaluation Chart
| | | |
| --- | --- | --- |
| Teacher has good typing skills that help you to have better understanding of the lesson. | The teacher can explain and simplify difficult words well. | The lesson was conducted in a right pace. |
| The teacher is sensitive to his students' needs. | The class has a comfortable atmosphere. | I would like to have another class with this teacher. |
• Students' Comment New 10 Comments Display latest 30 comments
Student
Comment
YOKO
2020-07-03
I was surprised that She improved her teaching skill.
It was very nice and useful lesson.
Thank you for providing me wonderful time.
Teacher Cha!!♡

Yu-kun
2020-06-30
Thank you very much.
It was very fun.
Woods 
2020-06-11
楽しくトーク、レッスンしました。ありがとう。
KAZUMI77E7A5GC77【B】
2020-05-30
This time ,I can not access her for half time maybe because of
rush.
Aya7D3FEP8EAR 【A】
2020-05-30
Thank you
Naoko
2020-05-26
Thank you! see you!
maki
2020-05-23
Thank you Ms.Cha.
Woods 
2020-05-19
声のトーンがはっきりして英語が聞き取りやすかった。
元気で明るい雰囲気の先生でした。
Shin
2020-05-15
Thank you!

KEN
2020-05-10
It was good conversation. Thank you.
• What Other Teachers Do Students selecting!